Customer Reviews
Write a Review
Ask a Question
Great glasses
Nice set of glasses seem very sturdy
09/21/2021
Eugene W.

United States
Octanes
good sunglasses as a whole - surprisingly the lenses failing or peeling have never been an issue - its the cheap nose piece that have failed on 3 pairs now - HOWEVER, Abaco replaced them every time with zero issues (other than not having my orig color in stock this last time - deep blue mirror). Correct the nose piece issues and these would get 5 stars from me
08/03/2021
matt w.

United States
Prompt shipping
Overall good process start to finish
07/01/2021
Ivette B.

United States
THE BEST!
My husband loves his new glasses and the customer is really the best I've ever come across. Thanks to all all of you! You are doing a great job!
06/28/2021
JOHN K.

United States
Best Glasses I've Ever Owned
Superior product in every respect. Can't wait for the Radmans to get back in stock, I will order them withour hesitation.
05/14/2021
John L.

United States
Great Glasses for Golf
Have great experience with Abaco 44's so I decided to get a pair prescription lenses. The glasses are great. Prescription is right on the money. They really help me follow my ball. The Octane has a nice tight fit that hold snug while I am playing. I would definitely recommend these and would buy again.
05/14/2021
Jeffrey K.

United States
04/19/2021
Paige S.

United States
Finally a good warranty
I love my sunglasses! I wear them everyday, when my eye pieces didn't stand up to my externe wear and tear, I made a claim on the warranty. It was so easy!! I only had to pay shipping and handling and to my surprise I record a coupon for the exact shipping and handling fee for merchandise. Not only am I happily wearing my sunglasses again, but I'm definitely buying more!! Great product and execution service!!
03/18/2021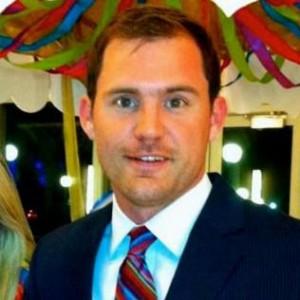 AC
Andrew C.

United States
Great sunglasses and great warranty service!
I've been very happy!
03/02/2021
Maria N.

United States
Love these sunglasses!
Hubby got these sunglasses for the boat and is very pleased with them. Can't beat the price and their warranty! Great company.
02/18/2021
Jill E.

United States
Love them!
Husband loves them!!
02/01/2021
Mary B.

United States
Sunglasses
Great product! Very happy with my purchase and highly recommend!
01/04/2021
amy s.

United States
Perfect pair of sunglasses
Awesome sunglasses. Fit perfect, great price.
12/31/2020
Constantino p.

United States
Octane you will need another pair
Excellent glasses from the beach to the pool to the car to the boat! People who live on the water know best!!
11/25/2020
Douglas D.

United States
Doug's Octane review
I like the sunglasses very much. The issue is you sent me the wrong blue lenses with my warranty claim
10/15/2020
Gabriel E.

United States