Customer Reviews
Write a Review
Ask a Question
09/02/2023
Mariana D.

United States
Love them!
My favorite glasses I've had!
08/31/2023
Tammy L.

United States
Love these !
I've been wanting these for a while, glad they were back in stock and exactly what I expected!
08/07/2023
Patrice H.

United States
The best sunglasses I've ever purchased
Love every pair of sunglasses I've ever purchased from this company!! Well made, great warranty program. Genuinely great product!
08/10/2023
Abaco Polarized
Hello Patrice, We wanted to thank you for your recent review and are thrilled you are loving your Abacos. Your feedback means a huge amount to the team. Also, did you know about our referral program? In case you know of anyone else who is looking for some quality sunglasses you can get them $10 off and earn $10 in Abaco rewards when they purchase. If you're interested, full details may be found here. Sincerely, Jeanine Customer Service Abaco Polarized
07/26/2023
Jason K.

United States
Gift for wife
She absolutely loves these. We are returning Abaco customers for a reason!
07/12/2023
Andrea P.

United States
Love them!
Super happy with my new glasses
06/21/2023
Heather S.

United States
Love theses glasses and the company
Glasses fit so comfortably. Also, the customer service of this company is unparalleled. Helpful and knowledgeable staff associates. I will only buy my sunglasses from them from now on. Thank you!
05/15/2023
Asher B.

United States
Love them
Awesome Love my new specs
03/24/2023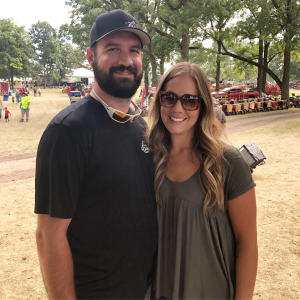 KJ
Katie J.

United States
3rd time's a charm?
This is the 2nd time I've had to submit a warranty claim resulting in my 3rd pair of the Ella in black. My original purchase was only 11 months ago. I'm not hopeful that this 3rd pair will last. The blue reflective coating has flaked right off of the previous 2 pairs. Pretty disappointing. I'm also tired of having to pay the $12.99 shipping charge for the replacement glasses.
03/08/2023
Maria B.

United States
Love my shades!
Customer service is outstanding. I love my shades and I always get compliments! Would definitely recommend!
12/09/2022
Trisha A.

United States
Thanks!
Great! My glasses cracked from the heat in my car and you all replaced them immediately! Thank you
11/28/2022
Robin B.

United States
They are stunning.
I love the look and the feel of the glasses. They are light and I always receive compliments. I've purchased 4 pairs so far. I've given a pair as a gift and keep the others in our cars.
11/21/2022
Claudia B.

United States
Very Disappointed
I purchased the Ella originally with chrome lenses. Unfortunately they broke and I submitted my warranty. Took over 6 months and still could not get the sunglasses. They kept saying out of stock. The ones I finally received as a replacement have a very light grey lens and hardly feel like sun protection. Very disappointed. I live in Florida so I don't wear the replacements at all!
11/05/2022
MElissa N.

United States
Amazing glasses
Fantastic! Compliments every time I wear them.
10/28/2022
Bill S.

United States
Ella for my GIRL
Bought these for my beautiful girlfriend and although she is stunning without them, they are stunning on her as well. They are perfect size and shape for her. They are so nice looking I purchased the pink and champagne one too. Love my ABACO sunglasses, and I have three pair for myself!!!
10/19/2022
Robin B.

United States
Glam Glasses.
I love these glasses. I always receive compliments when I wear them. I have the blue lenses, the plain lenses and the pink lenses. I purchased my first pair in a resort gift shop. I wanted to get a second pair to keep in my second car. Then I had two buy two different colors. My eyelashes do not touch the lenses and they are so light weight.
09/14/2022
Alyssia J.

United States
Loved them!
I purchased the black Ella frame with blue lens and I loved the look of them. They fit well and the polarized worked great. Unfortunately the lens broke and I needed to get a new pair but the black frame was sold out so I had to get the brown pair. I would definitely get the black ones if I had to choose again. Just a little bummed that I had to get the brown pair I don't look good in brown.
Free Shipping Over $75 + Free Returns