Customer Reviews
Write a Review
Ask a Question
09/17/2021
Justin A.

United States
My all time favorite shades
Easy to order online and they really do stand behind their lifetime warranty, unbelievable! I have the Austin and Kai shades and thinking about the Dockside for my next pair because at this price point I can get 4-5 pair of what I usually spend on 1 pair of Costas or Maui J and if I loose a pair like I ultimately do with every pair of glasses I've ever owned, it won't ruin my day. Keep doing what your doing Abaco and thanks to G Sarkin.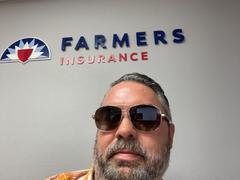 08/20/2021
Paul P.

United States
Great glasses!
Great experience Madison was very helpful!
07/06/2021
Paul P.

United States
Love my Abaco's
Experience was great and the personal assistance really helped! Can't wait for my next pair!
06/15/2021
Justice H.

United States
Love these
Great sunglasses, I have found my favorite affordable brand.
04/04/2021
john m.

United States
My favorite shades!!!!!
I LOVE everything about these!!!!! I love the frames, the color of the lenses. You can't beat the price for polarized glasses!! I absolutely love every pair of Abaco shades that I own, but these are my "go to" set.
03/01/2021
Mark C.

United States
02/16/2021
Joanne S.

United States
Sunglasses-"Avery"
Great- fits my head size which is a bit smaller than usual
02/16/2021
barbara e.

United States
Good glasses for the money
They work as well as the ones I paid $300.
02/16/2021
L F.

United States
Glasses are good , but...
Frames are too big. I've sent 2 requests for information on how to tighten.. no response.. it's been 2-3 weeks since messaging.. not impressed with customer service.. makes you wonder about the warranty and reliability of it..
01/23/2021
Pon-22060 D.

United States
Excellent quality
Thanks to Abaco.Excellent sunglasses
01/12/2021
Larry C.

United States
Love my Austin's
Overall experience was excellent from ordering to delivery. The price on these Austin sunglasses was absolutely amazing! Will continue to order from ABACO!!!
01/08/2021
BOnnie V.

United States
I love Abaco sunglasses.
I gave these as a Christmas present. He loved them. I have several pairs of Abaco sunglasses & I love them all!
12/28/2020
Earl F.

United States
Abaco Sun Glass is made for Hawaii Sun
Abaco Sun Glass is well made, no distortion in the lens the Sun Glass frame is very strong I highly recommend this product to everyone who love spending their day under the Sun. for the price, you can't go wrong.
12/07/2020
Byron S.

United States
Great Glasses and Great Company
We could not be happier with our Abaco sunglasses! They have a great selection of styles and colors to match any occasion. Greg and his team stand behind everything they say and we would definitely recommend getting yourself a pair of Abaco Polarized sunglasses.
11/26/2020
J P.

United States
Great Customer Service
Glasses showed up within 3 days of ordering and packaged very well for shipping. Although the the style didn't suit me I found the customer service to be outstanding. They were very responsive to all my communications and the return went super smooth. Great company that communicates promptly. Something that that I feel has been lost in today's market place.
10/29/2020
James S.

United States
Warranty price increase?
Honestly I love the sun glasses. My only issue is that I bought my original pair awhile back and was told warranty replacement is 9.99. Now warranty replacement is 13.99. What is the price next time? Not a huge deal but my warranty should be what it was when I purchased the glasses.