Customer Reviews
Write a Review
Ask a Question
Awesome sunglasses,excellent customer service!
Love my glasses! The lenses are super protective and I get tons of compliments on them. Abaco's customer service is excellent.
07/12/2022
vickie k.

United States
Love these shades and style
Overall great product. This is my third piper I have purchased. I bought one at a boutique and purchased the other two online at website. Different colors. Love the style. Lots of compliments! The only problem I find is the sides loosen a bit. The recent pair I purchased seemed wide already. They need to be a bit tighter and I'm not sure how to do that
07/07/2022
Audrey O.

United States
Finally! Great sunglasses for the right price
Polarized, stylish and not so expensive I can't use them without stressing out about replacing. I damaged my pair on an adventure and they shipped me a replacement for shipping cost only. Amazing! My husband, who pays $200+/pair for his sunglasses and never a tiny scratch, says he's happy I found a "sunglass subscription" because I am definitely the one who needs it. Love to have style and function.
06/29/2022
Rick G.

United States
Second pair of these great sunglasses......
My wife absolutely loves these sunglasses. So much so that she wanted the exact same pair again. A true testament to your great quality!!!!
06/27/2022
Anonymous

United States
Sunglasses
Great!!!!!!!!!!!!!!!!!!!!!!!!
06/19/2022
wendy l.

United States
So happy with my new Pipers
As always very happy with my new Abaco sunglasses!
06/17/2022
Suzie D.

United States
Best sunglasses ever!
I now have two pair, one for sports the other for every day! They are the best glasses I've ever had for all uses. Reasonable $, and the sales people are incredible!
06/09/2022
Claudine S.

United States
Sunglasses
Great. Excellent quality sunglasses
06/05/2022
Visa C.

United States
Better than Raybans and Maui Jim's!!!
I have owned a number of designer, polarized sunglasses over the years and these are really as high quality as any I have ever had. And for the price and warranty I can own several styles and not freak out about losing or damaging them all the time. The Lake Oconee store owner, Greg, is very knowledgeable about the product line. I am looking forward to trying other styles for our family in the future.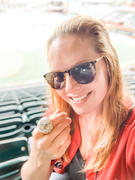 06/02/2022
Emily W.

United States
05/26/2022
Diana B.

United States
I love Abaco!
I am a repeat consumer of Abaco glasses. The style, fit and quality of lenses are the best!
05/23/2022
Lisa M.

United States
Piper sunglasses
Love love love these sunglasses.. very comfortable and stylish. I now have 3 pairs of Pipers!
05/23/2022
Irvin E.

United States
Great quality, fast shipping
We own 3 pairs so far and will continue to buy from y'all, great quality and an even greater price. Wish there was some more mens styles to choose from.
05/16/2022
Pat M.

United States
Great Look
These glasses have a nice clear lense. Very light and comfortable to wear. Would buy again. Great customer service.
03/07/2022
Amy W.

United States
Abaco is Amazing!
Absolutely love the look feel and style !!
02/28/2022
Teresa L.

United States
Great Sunglasses
Loving my new sunglasses. Great selection and great service!