Customer Reviews
Write a Review
Ask a Question
08/15/2023
Jeff K.

United States
Excellent
Excellent really excellent
07/26/2023
Peter D.

United States
Uneven fit
This is my second order of Abacos and unfortunately this one missed the mark. The nose piece wasn't even which results in an awkward unbalanced fit.
07/07/2023
Anonymous

United States
Excellent
It's been very very good!
06/15/2023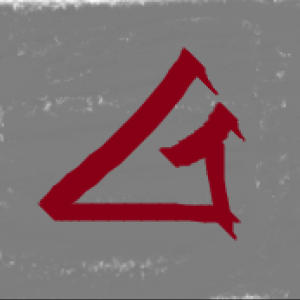 SG
Seth G.

United States
06/12/2023
Andrea S.

United States
Great Gift!
Bought the Austin style for my husband as a gift. My husband is tough when it comes to getting him gifts and sunglasses are no exception. However, the Austin sunglasses were a hit!
06/07/2023
Jason D.

United States
Good quality; color needs clarification
Build quality and scratch resistance is much better than cheap sunglasses. Note on "deep blue" lenses: only if you look directly at them from the front are they deep blue--from all other angles they are purple. Knowing this would have altered my choice.
06/01/2023
Val J.

United States
Love my abacos
Fit my husband n sons big beautiful head!
03/22/2023
stephen s.

United States
Way better then the mall brand glasses
I first found out about this from a kiosk at the palm beach outlets. And Iv been buys them ever sense. They are a great value and I refer them to every one I know.
01/04/2023
Gerald R.

United States
Great Product
I'd buy these again. They look good on me and the lens is clear and just the right amount of tinting.
01/04/2023
Austin J.

United States
Great experience
Actually bought these through Abaco warranty policy. Shipment was received after only being asked to pay for shipping. Would love any opportunities to try and grow Abaco's presence in my area. Great company
10/14/2022
Jason D.

United States
Nice but not very reflective
Build quality is good; scratch resistance definitely helps. Seems worth the price. Style-wise, I'm a bit disappointed with the lack of reflection of the lens--it's very difficult to see through from the front. I asked customer service if there is a more reflective pair of Austins and was given two recommendations, but in a different style. All in all, I would buy again if they had more reflective lens options.
10/14/2022
Earl F.

United States
Perfect Sun Glass for Hawaii
Top Quality sunglass for Hawaii, I highly recommend this sunglass for Hawaii Sun.
07/09/2022
George A.

United States
Awesome glasses and Service
I'm in love with these glasses and the customer service that I'm getting from them. They look soooo good for the price and they feel very good. I keep getting tons of compliments and 4 folks already asked me where they can buy them from. They come with lifetime warranty... what can you ask for more? Enjoy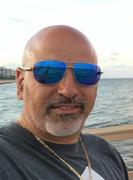 06/25/2022
Anonymous

United States
Awesome thanks
Great I referred my sister and her husband they bought a pair each Great glasses great prices
06/03/2022
Jamison S.

United States
Perfect Service
My experience was amazing. Easy to work with, took care of my needs, outstanding product! Recommend to everyone!
05/14/2022
Laurie L.

United States
Austin sunglasses
Awesome glasses. Super lightweight and comfortable. Great quality and arrived super fast!
Free Shipping Over $75 + Free Returns