Customer Reviews
Write a Review
Ask a Question
Great glasses
Seamless experience. Great product
05/19/2022
J N.

United States
Product & Service
Both are GREAT! Waranty is exceptional
05/16/2022
SUMMER A.

United States
Cute, affordable polarized sunglasses
I love these sunglasses! They are a very comfortable fit. Love that they are polarized as well. They were shipped fast and the customer service is amazing! Rare these days. Very happy with the purchase and the company.
05/16/2022
Alexandra W.

United States
Stylish eye wear
Love this pair of shades; it's light weight and stylish. I purchased after my husband had gotten himself Abacos.
04/16/2022
Marc E.

United States
Solid value
Good glasses and quality and very fair price. Hopefully more types to come.
01/05/2022
Douglas H.

United States
Burton Shades
I had purchased Abaco wrap sport glasses a few months ago. I use them everyday and they are comfortable and the clarity is perfect. I purchased the Burton shades hoping for the same experience. The Burton glasses feel flimsy , They also do not seem to provide the same clarity and light protection.
01/05/2022
Chelsea G.

United States
Love these!
This is my third pair of these exact same glasses—not because they're poorly made of anything, but because I lose things. I love the brown lenses with tortoise shell arms, and waited a long time for this color to be back on sale. They are so lightweight and the polarized lenses are better than other brands. Worth every penny!
12/20/2021
Joe M.

United States
Awesome glasses!
I brought some Ábaco glasses a few years back. The glasses were awesome and live up to expectations. Best of all, it was amazing on how fast and great the customer service was to replace my Broken glasses. The company stands by their product and warranty!
11/15/2021
Sabine R.

United States
Sun glass replacement
. Fast and super
11/04/2021
Kwabena F.

United States
Solid Sunglasses
Very nicely made sunglasses. They are very clear and also sturdy from my experience. I've enjoyed them and for the price they can't be beat.
09/07/2021
Anonymous

United States
Pretty Good Quality for the Price!
I have used them for the weekend in the bright sunlight of a summer day in Florida, I am impressed with the product.
08/12/2021
Dan N.

United States
Warranty
Warranty is best of all sunglass manufactures. You make it so easy when something as simple a broken eyepiece and replace within about a week.
07/07/2021
Lori C.

United States
Just ok
I was sent these since they were out of stock of the Avery sunglasses I owned that were damaged. I wish they had offered to wait until the Avery were back in stock instead of sending these because I thought they were cuter than these and the nose piece fitted my face better.
07/07/2021
Scott L.

United States
Happy Customer
My experience was great. These were actually a warranty item and I couldn't be happier with the product and the customer service.
07/06/2021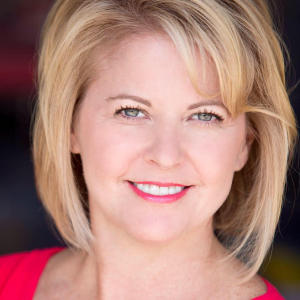 JS
Jill S.

United States
Returned product
SUPER happy after I scratched my new glasses. Filled out the form and got new shades in 2 weeks.
06/16/2021
Mike A.

United States
I LOVE MY NEW ABACO SUNGLASSES.
SUPER SMOOTH AND THE WARRANTY DEPARTMENT IS OUTSTANDING.