Customer Reviews
Write a Review
Ask a Question
Second pair of these great sunglasses......
My wife absolutely loves these sunglasses. So much so that she wanted the exact same pair again. A true testament to your great quality!!!!
06/27/2022
Anonymous

United States
Sunglasses
Great!!!!!!!!!!!!!!!!!!!!!!!!
06/19/2022
wendy l.

United States
So happy with my new Pipers
As always very happy with my new Abaco sunglasses!
06/17/2022
Suzie D.

United States
Best sunglasses ever!
I now have two pair, one for sports the other for every day! They are the best glasses I've ever had for all uses. Reasonable $, and the sales people are incredible!
06/09/2022
Claudine S.

United States
Sunglasses
Great. Excellent quality sunglasses
06/05/2022
Visa C.

United States
Better than Raybans and Maui Jim's!!!
I have owned a number of designer, polarized sunglasses over the years and these are really as high quality as any I have ever had. And for the price and warranty I can own several styles and not freak out about losing or damaging them all the time. The Lake Oconee store owner, Greg, is very knowledgeable about the product line. I am looking forward to trying other styles for our family in the future.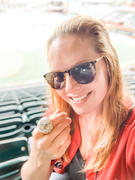 06/02/2022
Emily W.

United States
05/26/2022
Diana B.

United States
I love Abaco!
I am a repeat consumer of Abaco glasses. The style, fit and quality of lenses are the best!
05/23/2022
Lisa M.

United States
Piper sunglasses
Love love love these sunglasses.. very comfortable and stylish. I now have 3 pairs of Pipers!
05/23/2022
Irvin E.

United States
Great quality, fast shipping
We own 3 pairs so far and will continue to buy from y'all, great quality and an even greater price. Wish there was some more mens styles to choose from.
05/16/2022
Pat M.

United States
Great Look
These glasses have a nice clear lense. Very light and comfortable to wear. Would buy again. Great customer service.
03/07/2022
Amy W.

United States
Abaco is Amazing!
Absolutely love the look feel and style !!
02/28/2022
Teresa L.

United States
Great Sunglasses
Loving my new sunglasses. Great selection and great service!
02/01/2022
Hayley S.

United States
Love these glasses
Lightweight and trendy Also excellent customer service!
01/17/2022
Walker C.

United States
Great product, great warranty
My girlfriend and I have owned Abaco's for years now. Last summer we finally had a pair damaged and they replaced it with an efficient and easy process. Newer frames are slightly updated and look even nicer than the pair purchased years ago. We will continue to do business with and recommend Abaco!
12/28/2021
JAMIE W.

United States