Customer Reviews
Write a Review
Ask a Question
11/15/2021
Sabine R.

United States
Sun glass replacement
. Fast and super
11/04/2021
Kwabena F.

United States
Solid Sunglasses
Very nicely made sunglasses. They are very clear and also sturdy from my experience. I've enjoyed them and for the price they can't be beat.
09/07/2021
Anonymous

United States
Pretty Good Quality for the Price!
I have used them for the weekend in the bright sunlight of a summer day in Florida, I am impressed with the product.
08/12/2021
Dan N.

United States
Warranty
Warranty is best of all sunglass manufactures. You make it so easy when something as simple a broken eyepiece and replace within about a week.
07/07/2021
Lori C.

United States
Just ok
I was sent these since they were out of stock of the Avery sunglasses I owned that were damaged. I wish they had offered to wait until the Avery were back in stock instead of sending these because I thought they were cuter than these and the nose piece fitted my face better.
07/07/2021
Scott L.

United States
Happy Customer
My experience was great. These were actually a warranty item and I couldn't be happier with the product and the customer service.
07/06/2021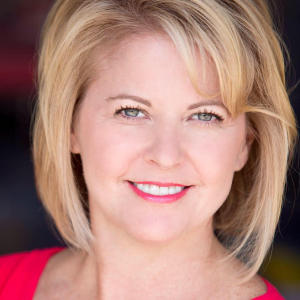 JS
Jill S.

United States
Returned product
SUPER happy after I scratched my new glasses. Filled out the form and got new shades in 2 weeks.
06/16/2021
Mike A.

United States
I LOVE MY NEW ABACO SUNGLASSES.
SUPER SMOOTH AND THE WARRANTY DEPARTMENT IS OUTSTANDING.
06/15/2021
Gwen G.

United States
Excellent Sunglasses
Amazing customer service
06/03/2021
Jason K.

United States
Wife loves them!
Shipping was EXTREMELY fast, quality seems great, and price was super competitive to similar quality brands. No complaints here.
05/17/2021
Amber H.

Canada
Hasn't arrived
I ordered them on April 26 I can understand it takes time but it's almost been a month I e already bought a different pair as who wants to wait that long sorry but no positive reviews here
04/14/2021
Bruce B.

United States
Great Product
Quality product and great service
02/12/2021
Crystal S.

United States
The Best!
After finding Abaco I will never buy another brand. Great fit, great styles, great quality, and great replacement process!!
10/26/2020
Diane S.

United States
Burtons
Great! Fast delivery and they were exactly what I expected and wanted.
10/23/2020
Narad W.

United States
Great Product
Really good and comfortable pair of glasses!!
10/16/2020
Nikole w.

United States
Awesome
Great, company is great, glasses are great!