Customer Reviews
Write a Review
Ask a Question
02/28/2023
Aaron S.

United States
Good overall - Scratch easily though
I love the glasses. Very stylish. I am not a fan of how easily it scratched however. The pair fell from 6" from my books onto my table and was permanently scratched. That's fine, but I just need to be more careful with a pair of glasses like these.
02/22/2023
Kevin H.

Canada
Awesome
Love these glasses Great fit Stylish Durable
02/17/2023
Brett F.

United States
Fun and Hip
I bought the cruisers and they are great so far. Quality and style.
09/29/2022
Clinton C.

United States
Clean look
So far so good. Style and design are great. Very comfortable
04/16/2022
Michele K.

United States
Or favorite pair yet
I buy these for y boyfriend. He tends to lose or break glasses very easily. SO that's why we love Abaco. Thanks for the quality glasses, every time. Also, great customer service!
01/05/2022
Chris W.

United States
Cruiser
The only thing I'm like better than my Cruiser glasses is my other pair of Cruiser glasses. They fit great and look great.
09/27/2021
Brad L.

United States
Hard ore
Epic and utterly unbelivable
09/24/2021
James H.

United States
Excellent Company
This is the 7th pair of Abaco sunglasses I've purchased in the last two months, but don't tell my wife!!!!! I used to spend hundreds of dollars on Maui Jim's and Oakleys but never again. Abaco sunglasses are stylish, well designed and the customer service is second to none.
09/01/2021
Michael N.

United States
They backup their warranty
Loved the great customer service and follow-up.
08/19/2021
Stephane B.

France
un produit magnifique
Abaco ce sont des produits de très hautes qualités au top
07/28/2021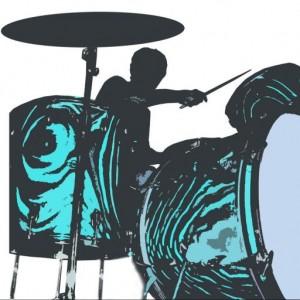 JW
Josh W.

United States
06/25/2021
Melissa B.

United States
Great customer service!
Very lightweight & attractive! Looks sharp on! I had some questions when ordering and this company was very helpful & quick to respond!
05/06/2021
Robert W.

United States
Accepting a warranty 2 years later
It was great! I love the glasses and the customer service was literally unbelievably amazing. I can't believe you guys had honored the warranty after that long. I will definitely be using just you guys for shades for the rest of my life. Thank you.
04/22/2021
Chris W.

United States
Great pair of sunglasses at an equally great price!
I arrived in FLA without my usual pair of sunglasses. I needed a good pair of sunglasses that wouldn't break my budget. I came across Abaco and went to their brick and mortar in Palm Beach Gardens. I had the pleasure of being assisted by Madison who was charming, patient, and knowledgeable. All qualities you want in a salesperson. The selection of glasses far exceeded my expectations and I was stunned when I heard the pricing. All that and a Lifetime Warranty. You can't ask for more than that. Since I made my way back to NY my Maui Jim sunglasses are still taking a break as I love wearing these new Abaco Polarized. Thanks for the great product and friendly service.
04/13/2021
Todd C.

United States
Great pair!
My favorite pair of Abacos and so happy they were back in stock. My last pair was damaged and unfortunately they weren't in stock at the time.
04/05/2021
Sean B.

United States
Awesome glasses, great customer service
I actually used my lifetime warranty as my pair got accidentally demolished. Went online to the website, uploaded a pic of the busted pair and got a shiny new pair. Best warranty ever, for sure, and super easy to process.