Customer Reviews
Write a Review
Ask a Question
Great Glasses!
Awsome glasses especially for the price! Ordered and delivered on time!
07/05/2022
Max N.

United States
Monaco
Perfect all I could've asked for and more
06/07/2022
Michael F.

United States
Excellent Company with Great Product
I have had Abaco Sunglasses for close to 10 years now. The company lives by their warranty guarantee. They are great looking and my entire family owns a pair.
06/06/2022
Spencer S.

United States
Great sunglasses, I would reorder in an instant
I really enjoyed how these sunglasses fit and have lasted. I work on the beach and love to fish so I'm constantly looking for glasses that last and stay on my face. This was that pair. I highly recommend!
05/31/2022
Dylan T.

United States
Great customer service, product not as great
I really wanted to love these Abaco sunglasses. I asked a few questions about the product before purchasing and the representative was very helpful and informative. I went ahead and purchased the glasses and was very happy for a few months. Not too long after, one of the screws holding the arm in fell out and was lost. I contacted the company and they promptly sent out a couple replacements for me (again, wonderful customer service). A bit later, the glasses started to become excessively scratched on the lenses. I take very good care of my glasses, so I was surprised to see this much scratching. I again reached out to the company as one of the reasons I bought the glasses was for the lifetime warranty which included things such as scratching. They were again very nice and sent me a new pair. What I didn't know at the time of purchase is that you have to pay $15 to receive a new pair in the event your warranty claim warrants a replacement pair. Not great, but I obliged and paid the $15 for a new pair, hoping the second pair would last longer without scratching. After a few months of regular use, I have had to re-tighten the screws for the arms and also have experienced significant scratching on the lens again. Instead of getting a replacement pair, I am going to go with a different company. After spending a total of $75 on the glasses (initial $60 + $15 replacement) throughout the duration of one year, I have two excessively scratched sunglasses that will probably be thrown in a drawer never to be worn again. Sorry for the lengthily review, but I hope this helps a future buyer.
05/29/2022
Cindy D.

United States
Glasses
The staff is wonderful and I've always got my glasses on time I didn't have to wait for them they're just awesome
04/24/2022
Bradley S.

United States
Best Glasses Ever!!
Absolutely great!
03/31/2022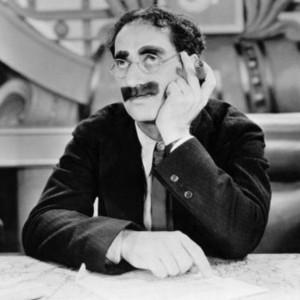 DM
Dave M.

United States
Replacement of damaged pair
Great pair of glasses.
03/06/2022
Alejandra R.

United States
Warranty for Montana Sunglasses
Excellent service! I claimed my warranty for my original sunglasses and only had to pay for shipping. They were delivered within a week or so in perfect conditions. Totally recommend!
01/19/2022
Katelyn R.

United States
Obsessed with these!
I stumbled upon an older pair that a friend had and became obsessed. I searched online to find the same ones, found the website and same design I wanted and bought two new pairs! User friendly website, super fast shipping, great quality and packaging. May even go back for a third!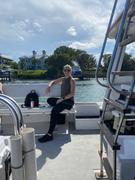 12/17/2021
Jen C.

United States
Abaco Polarized
I love my Abaco sunglasses I recently bought the Montana and love them. I knew that I would I just added to the two pairs I already have. I am ready to buy another pair soon. -Jen
11/22/2021
jim s.

United States
Nice sunglasses
Very sharp sunglasses
09/17/2021
Sarah D.

United States
Love these sunglasses
The abaco sunglasses really protect my eyes from the sun but are also comfortable and stylish. I highly recommend for anyone sensitive to sunlight!
08/07/2021
Richard P.

United States
Looking goodi
I got these for my wife and she loves them ,they fit her face perfectly and she looks very cool !! Thx abaco
07/30/2021
Rachael M.

United States
07/29/2021
Robert C.

United States
Best money spent.
The Best ever. Thanks Robert.